Guided by the vision of the late William O. Lee, Jr. (1928-2004) – a lifelong resident of Frederick, educator, and an Alderman active in numerous civic organizations – The AARCH Society was established in 2009. Mr. Lee's vision to establish the Society was galvanized by the self-guided African American Heritage Walking Tour Guide of Frederick, produced in 2001, by the Frederick Historic Sites Consortium of the Tourism Council of Frederick County, with funding from Maryland's Historical and Cultural Museum Assistance Program and The Community Foundation of Frederick. Mr. Lee's vision for a permanent facility focused on local African American life and history has been carried forward by David Key (1942–2021), the Society's President who incorporated the Society as a 501 (c)(3) in 2009 and was its greatest advocate and champion.
The foundation built by these men has resulted in The AARCH Society as the leading source and resource for knowledge, information, and scholarship about African Americans' history, heritage, and culture in Frederick County. To preserve, present, and celebrate this rich history, the Society has presented and provided a variety of programs and services for more than two decades. These programs and services are free to appreciative audiences of all ages and cultural backgrounds within and outside the County.  
The Society has supported historical research, preserved sacred and historical sites, and offered walking tours of historic communities, all of which has earned its reputation as a primary resource. Among its programs and services: African American Cemetery Preservation and Restoration; Living Treasures; Family History Fairs; AARCH Reads; classroom presentations on local African American history; presentations on the African American experience at public forums; screenings of videos focused on local historical and contemporary stories, displays and exhibitions.
After two decades of realizing the vision of Mr. Lee and David Key, the Society is poised for growth with its plans for a new Heritage Center to open in the heart of downtown Frederick in 2023.
Click here to learn more about the vision of The AARCH Society Heritage Center.
The AARCH Society identifies, collects, preserves, and makes publicly accessible, through our programs and services, the objects, artifacts, and stories about the history, rich heritage and culture and the contributions of African Americans in Frederick County past and present. In doing so, we strive to educate, enrich, and enlighten this and future generations.
Values/Guiding Principles
Offering a unique and authentic perspective and lens on the lived experience of African Americans in Frederick County as a "first voice" organization in which the people of a culture speak for themselves about their history, heritage, and culture.
Building a sense of community with our visitors, audiences, supporters, members, patrons, partners, and collaborators – our essential stakeholders.
Deepening the knowledge of visitors and audiences of all ages and cultural backgrounds.
Inspiring tolerance and appreciation of different cultures, each other, and our shared humanity.
Being a primary resource for researchers and any lover of history, heritage, and culture who seek us out for information and knowledge is at the core of our mission.
Providing the current generation of young people with access to information, knowledge, and the history of African Americans can fill a gap in their education and transform their lives and the lives of future generations.
Carrying forward perseverance and resiliency as core values shown by the ancestors.
Aiming for professionalism, excellence, and integrity in how we do business, relate to each other, the community, and our visitors and supporters are the strong foundation on which we operate and will operate into the future.
Along with our core of dedicated volunteers, our Board of Directors and Officers guide the mission, vision, and execution of programs and services of the Society. Without their leadership we could not continue the work of the Society.
Protean Gibril – President​
A U.S. Air Force veteran and currently Senior Analyst and Brand Manager for a large Federal agency, Protean has over thirty-five years of experience as a Program and Management Analyst with demonstrated leadership in strategic planning and achieving organizational goals, business transformation/process improvement efforts, and implementing efficient resources – utilizing financial implementation strategies. She graduated from North Carolina Agricultural and Technical State University with a degree in Design and Art History. Recently, Protean became a Charter Member and Vice President for a western Maryland Children's Organization. She was elected president of AARCH Society in 2022.
Seaven Gordon – Vice President​
Seaven, a U.S. Army veteran, has been a civil rights advocate and community activist for many years. After retiring from Alpha Portland, he was the owner of Gordon's Transportation for twenty years. In addition to serving as President of the Frederick Chapter of the NAACP for four years and Vice President for sixteen years, Seaven was also a founding member and board member for fifty years of Friends For Neighborhood Progress/Community Action Agency. Seaven's involvement with AARCH SOciety spans twenty years. Along with his service as Vice President, he is a member of the Growth and Development, Ad Hoc Facility, and Gala Committees.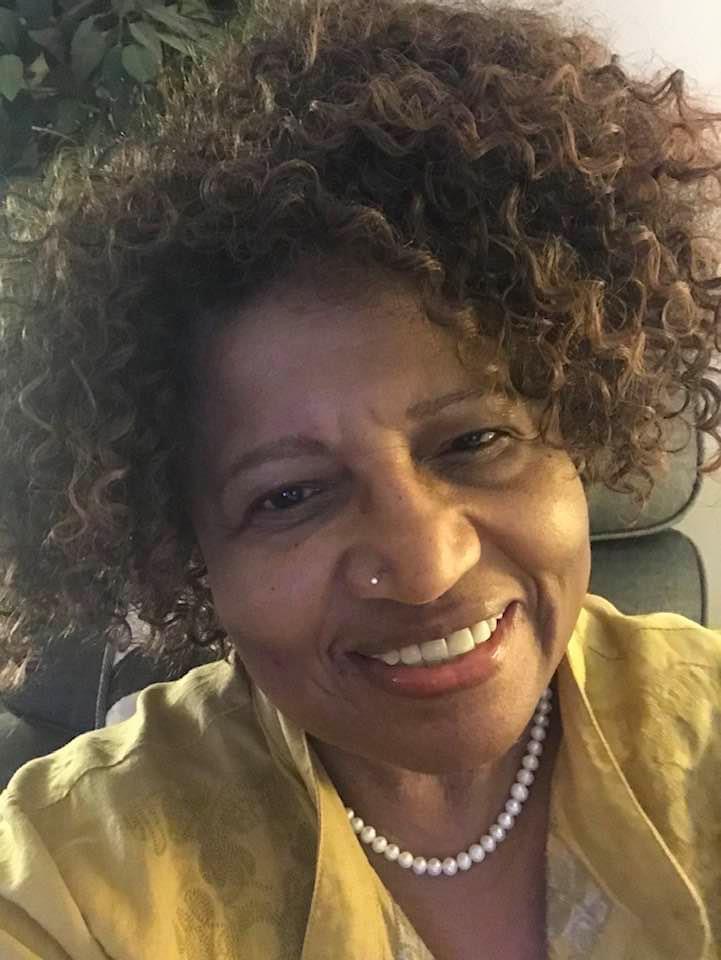 Barbara Thompson – Secretary​
As a retired principal secretary with Frederick County Public Schools, Barbara served as President of the Frederick Association of School Support Employees. She joined the Society in 2012, and, along with her current role as Secretary of the Board, she serves on many of AARCH Society board and task committees. In addition, she is the coordinator of the AARCH READS program and Living Treasures and was the production assistant of the documentary "Tale of the Lion." Barbara is also AARCH Society Representative for Frederick Historic Sites Consortium and the 275th Frederick Anniversary.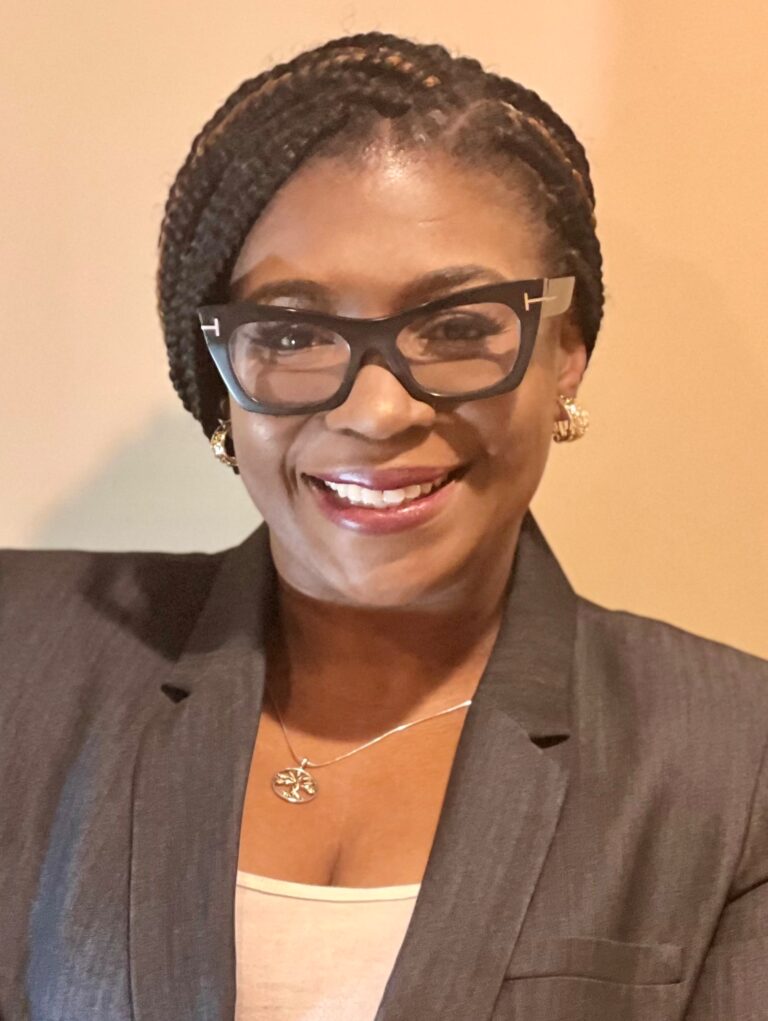 Zolinka McCauley - Treasurer​
A lead Program Analyst for a large government agency, Zolinka received a Master of Business Administration degree from Baruch College in New York and a Bachelor's degree in finance from Binghamton University. With over twenty years of experience in financial services and the government sector, she has worked as a Project Manager supporting various initiatives, including the rollout of products and services, training, technology, and facility and infrastructure projects. She has been responsible for the management of large-scale project budgets. Passionate about serving in the community, she has been with the Society for over a year, serving as Treasurer and Chair of the Finance Committee.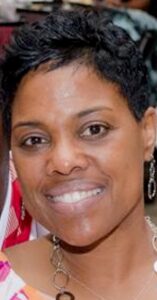 Sonja (Dee) Brown-Jenkins​
A retired insurance professional, Sonja has a master's degree in theological studies from Liberty University and a Bachelor of Arts degree from the University of Maryland Baltimore County. She is a member of Frederick County Alumnae Chapter, Delta Sigma Theta Sorority, Inc, and the Frederick Faith Striders. A native of Frederick, she joined AARCH Society in 2018 to learn about local Black History and now leads the Society's Walking tours around All Saints Street.
Theresa Brown
Born and raised in Hopehill of Frederick County and a graduate of Lincoln High School, Theresa retired from the Frederick County Health Department. She joined AARCH Society in 2003 and has served on its Board of Directors and several committees, including Living Treasures and Fundraising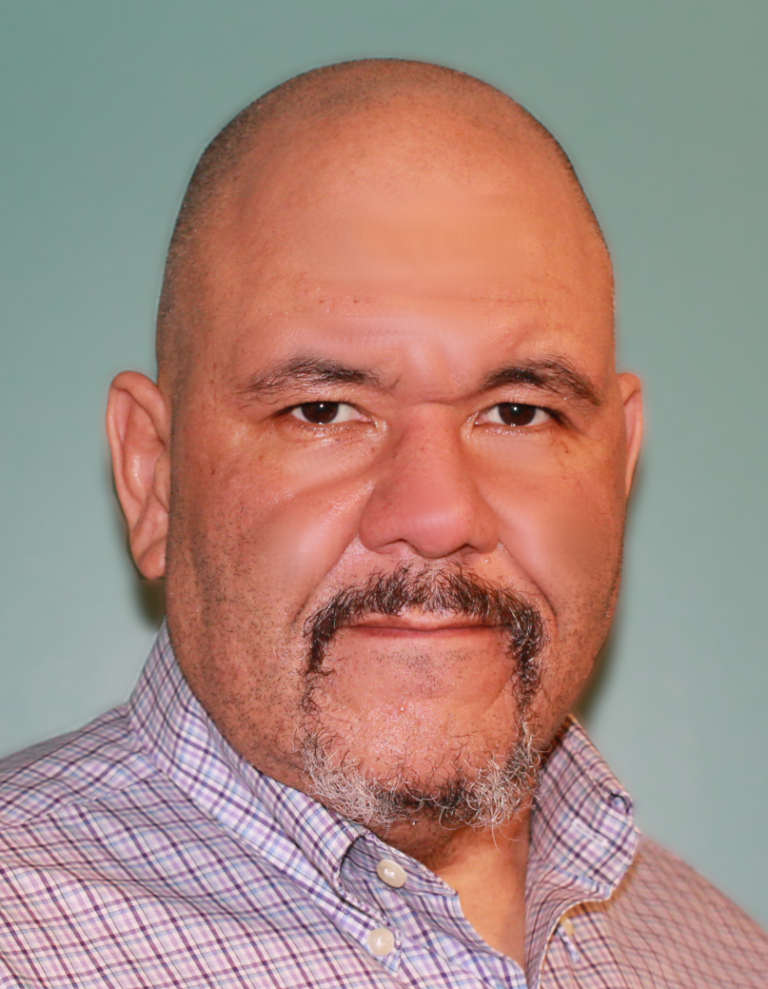 David Butler, Jr.
A Solution Architect for Leido, Inc., where he has worked for twenty-one years, David is a Software Engineer and a Security Engineer. His focus is on integrating off-the-shelf solutions into an organization that allows them to tackle bigger obstacles or do more with fewer resources. An athlete, he played Defensive Tackle for Oxon Hill High School and Bowie State University, graduating with a Bachelor of Science degree in Mechanical Engineering from the University of Maryland, College Park. He loves helping people understand technology and empowering organizations to utilize it to punch above their weight. And he loves creating systems using off-the-shelf components to do entirely new things. He joined AARCH Society board in 2022.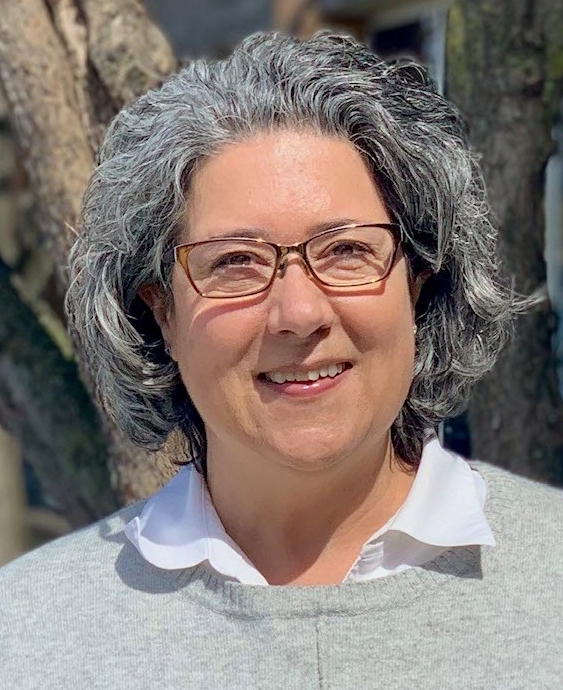 Catherine Canning
Catherine is a marketing, communications, and public relations strategy and implementation specialist for Asbury Communities, Inc. in Frederick. She is a former journalist and teacher and holds a Master's degree in Education from Towson University and a Bachelor's degree in History from St. Mary's College. Catherine has a strong record of national and regional media placements in print, digital, and television and a reputation for working collaboratively with teams to enhance brand visibility. In addition, her strategic analysis, interviewing, and writing skills were honed through her careers in communications, journalism, and education. Locally, she has volunteered with Blessings in a Backpack, Heritage Frederick, Meals on Wheels, and the PTSA. She joined AARCH Society board in 2022.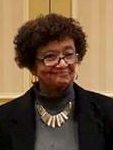 Rose Chaney
A founding member of AARCH Society, Rose is a graduate of Morgan State University and a retired Art teacher (34 years) for Frederick County Public Schools. Her currently community involvement includes: board member of I Believe in Me, Inc.; member of Frederick County Equity and Inclusion Team, a fifty-seven-year member of Alpha Kappa Alpha Sorority, Inc. and Charter member of Chi Theta Omega Frederick Chapter; long time member of Frederick Club of Negro Business & Professional Women's Club; and a member of Frederick Art Club. Rose is a life-long member and an administrator at Asbury United Methodist Church, where she serves on many ministries. She was the Editorial Assistant for the County Globe Newspaper and a former board member of the Religious Coalition For Emergency Needs. She now serves as co-coordinator for their Christmas Adoption Program.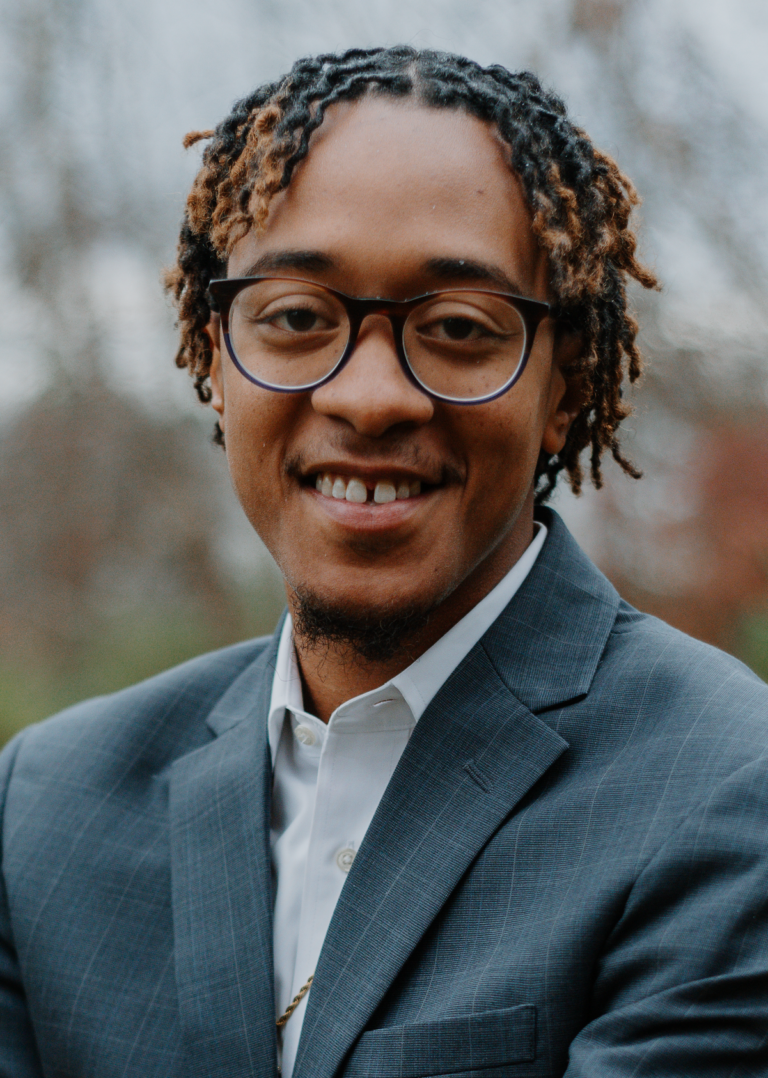 Kavonté Duckett
The Director of the Alan P. Linton Jr. Emergency Shelter, Kavonté is also employed with the Gary L. Rollins Funeral Home. He graduated from Frederick Community College, where he served as President of the Student Government Association and as Student Representative on the Presidential Search Committee. Active in the Frederick Community, Kavonté is a member of Improved, Benevolent, Protective Order of Elks of the World (IBPOEW) and Mountain City Lodge # 382. He previously served on Frederick County Human Relation Commission, Eliminating the Achievement Gap, I Believe in Me Inc. board of directors, and as past president of the Young Democrats of Frederick County.
Tiana Haile
The Community Engagement Coordinator of the Public Affairs Department of Frederick County Public Schools, Tiana is a graduate of the University of Wisconsin with professional training in Project Management. In 2015, she completed Leadership Frederick County and is currently affiliated with the Chesapeake Chapter of the National School Public Relations Association. Tiana serves on the Executive Board of Frederick County Alumnae Chapter, Delta Sigma Theta Sorority, Inc., participating in many of the chapter's community initiatives. Tiana is passionate about addressing the disparities affecting the communities of color. She joined AARCH Society board in 2022.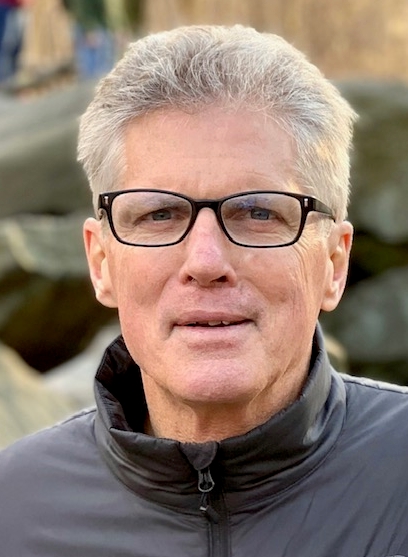 John C. Kippen
Former owner of If the Shoe Fits, a technical running and related apparel company in Frederick, John, an Army veteran, served previously as Senior Vice President of Sales and Marketing at the Plano Molding Company. He holds a Bachelor's degree in Business Management and Marketing from Stonehill College. He served on the boards of American Fishing Tackle Manufacturers and the American Sport Fishing Association and became an AARCH Society board member in 2014.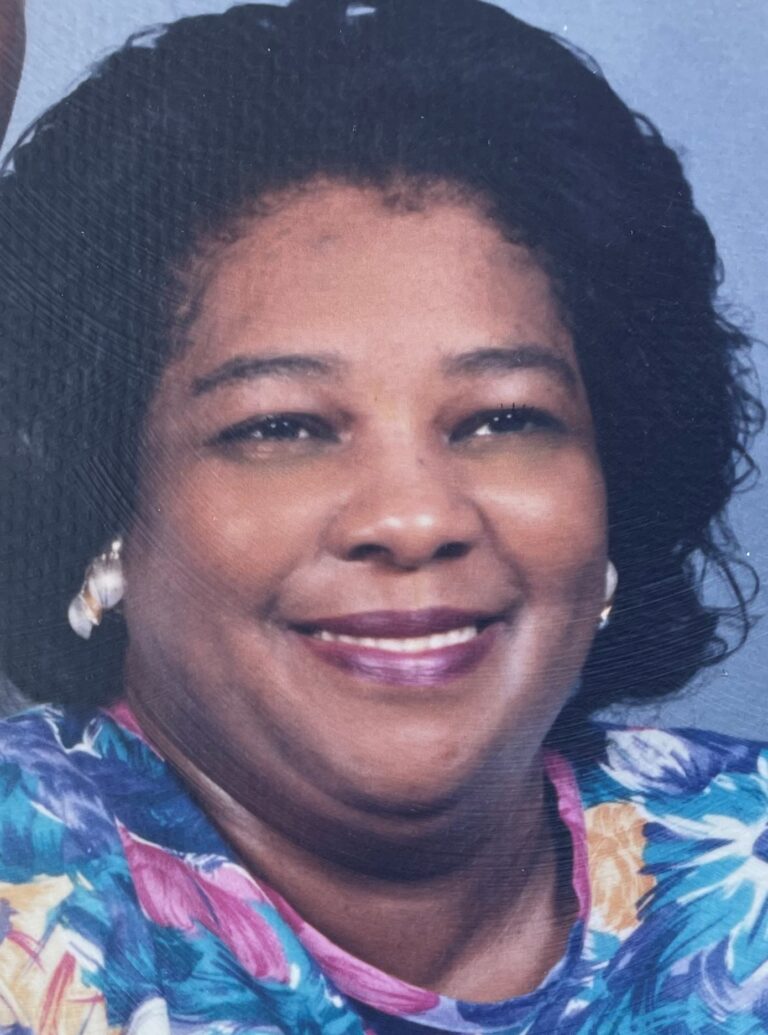 Velma Lawson
Velma, a native Fredericktonian, is a Retired Supply Technician with the National Institute of Health. In 2016, she joined AARCH Society and chaired the Yard Sale committee. In addition, she has served on the Gala, Cemetery Cleanup, and the Living Treasures Committees.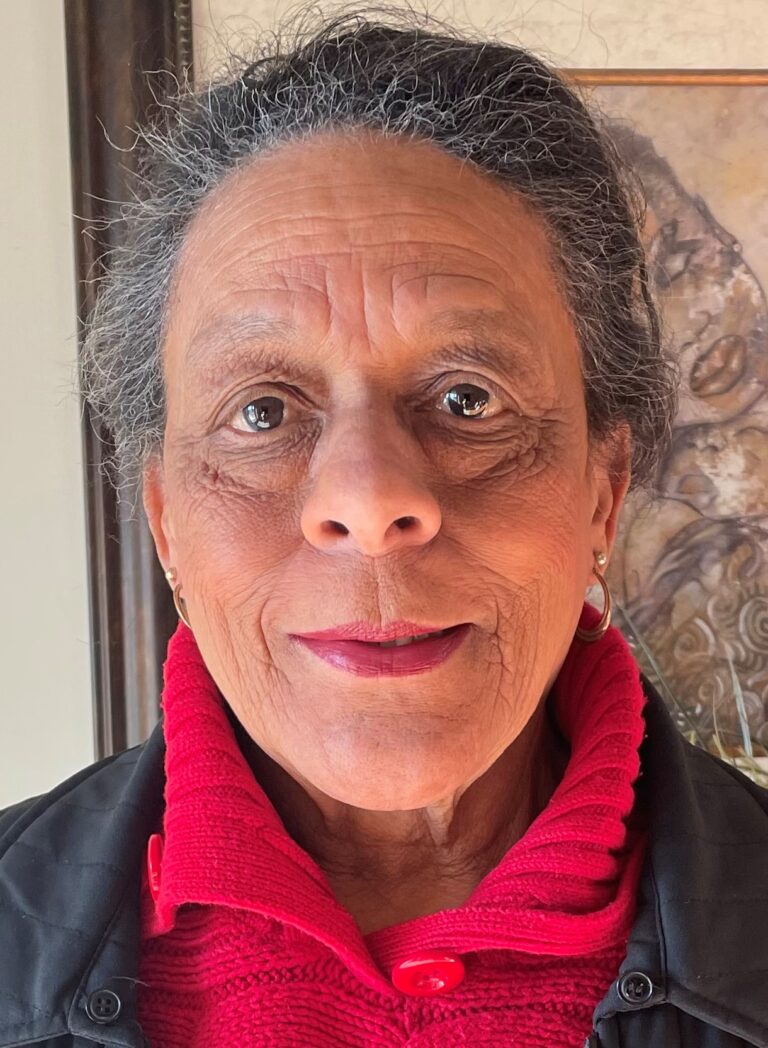 Sandra Makel
Retired baker with Thomas English Muffins and a native Fredericktonian, Sandra's keen interest in family genealogy and local Black History prompted her to join the Society in 2017. She has served with the Cemetery Cleanup and Living Treasures Banquets.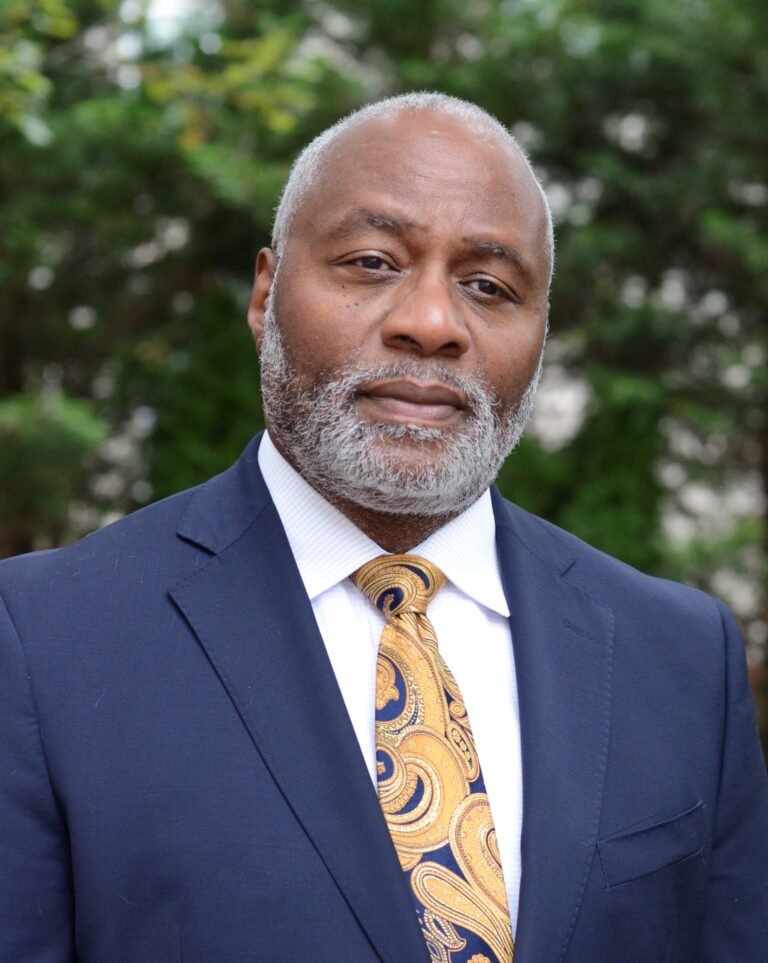 Gary Rollins
As CEO of the Gary L. Rollins Funeral Home (soon to be the Rollins Life Celebration Center), Gary taught embalming for seventeen years at Catonsville Community College (now CCBC at Catonsville). He served as the President of the Funeral Directors and Morticians Association of Maryland for two years. Gary has received the Blackfrederick.com awards for Best Business and Best Businessman for several years. He served with the Community Foundation of Frederick County, the Nymeo Federal Credit Union Board of Directors, the Road Knights Car Club, Mountain City Lodge IBPOE #382, and the National Funeral Directors Association's board member of the Maryland Funeral Directors Association. A native of Frederick, Gary is knowledgeable about the community and has experience running a business and building a new facility. He joined AARCH Society board in 2022.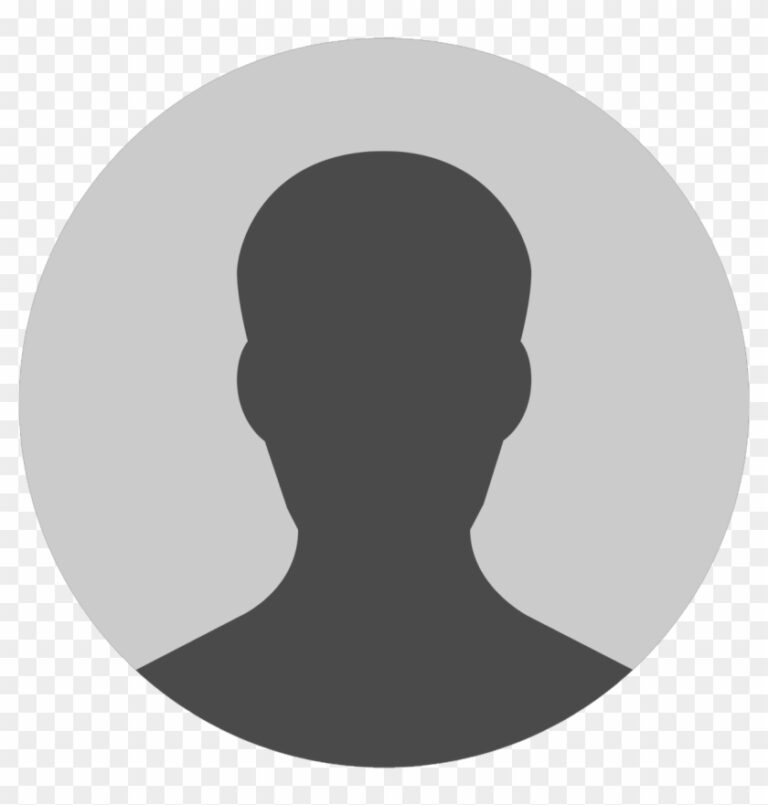 Gayon Sampson​
Before he was appointed Senior Advisor to the Mayor of the City of Frederick, Gayon served as community outreach advisor in the Office of Government and Community Affairs at Johns Hopkins University & Medicine. Prior to joining Johns Hopkins, he served as a policy associate at the Greater Baltimore Committee. Additionally, he has experience working both on Capitol Hill and the Maryland General Assembly. Gayon has served on numerous boards and was previously appointed by Maryland Governor Martin O'Malley to the Governor's P-20 Leadership Council and the Maryland State Board of Education. He also served as President of the University System of Maryland Student Council, Chair of the Maryland Youth Advisory Council, and a member of the Maryland Higher Education Commission Student Advisory Council. Active in the Frederick Community, he is a member of the XiXi Lambda Chapter of Alpha Phi Alpha Fraternity, Inc., Francis Scott Key Post 11 Sons of the American Legion, WYPR Broadcasting, and former President of the Young Democrats. An 8th generation native of Frederick County, Gayon has a Master's degree in public administration from the University of Maryland, College Park School of Public Policy, and a Bachelor's degree in political science from Towson University.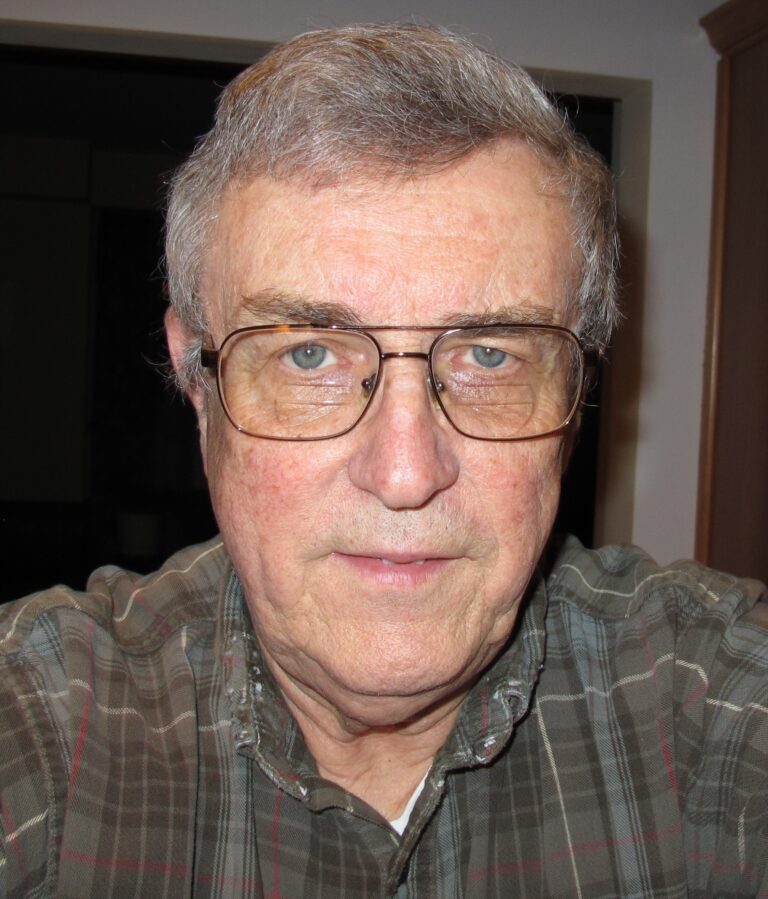 Richard Smith
Before his retirement, Richard was Professor of Chemistry, Emeritus at McDaniel College, teaching Organic Chemistry, History of Science, and Family Genealogy courses. He has a Ph.D. in Organic Chemistry from the University of Virginia and a Bachelor of Science in Chemistry from Washington College. As a researcher, Rick's work has included in-field documentation of local African American cemeteries. His research on African American history began in 2004, focusing on tracing family lines and the origins of small, rural black communities. He is currently in the process of researching, writing, and publishing several books. A Board member of the Catoctin Furnace Historical Society, he joined AARCH Society as a lifetime member in 2012. He became a member of the board shortly after that, serving as Treasurer from 2017-2021.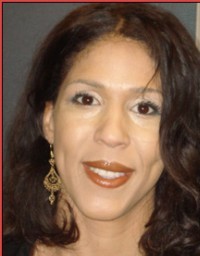 Terry Scott
An Associate professor of History and Chair of the History Department at Hood College, Terry served as the Chair of Hood's African American Advisory Board. She received her doctorate in History from the University of Chicago. Terry is a Fellow with Common Power, a civic engagement organization, and founder of Community Ambassadors Mentoring Program. She has delivered lectures on implicit bias and racism for administrators and teachers in Frederick County Public Schools, and is currently creating a high school course on African American Studies. She has dedicated her career to making sure the rich history of African Americans is accessible to all. Terry is the author of three books and conducts trips throughout the South exploring the history of the modern Civil Rights Movement. Before joining AARCH Society board in 2022, she supervised Hood student interns to process a portion of the Society's collections, a significant project.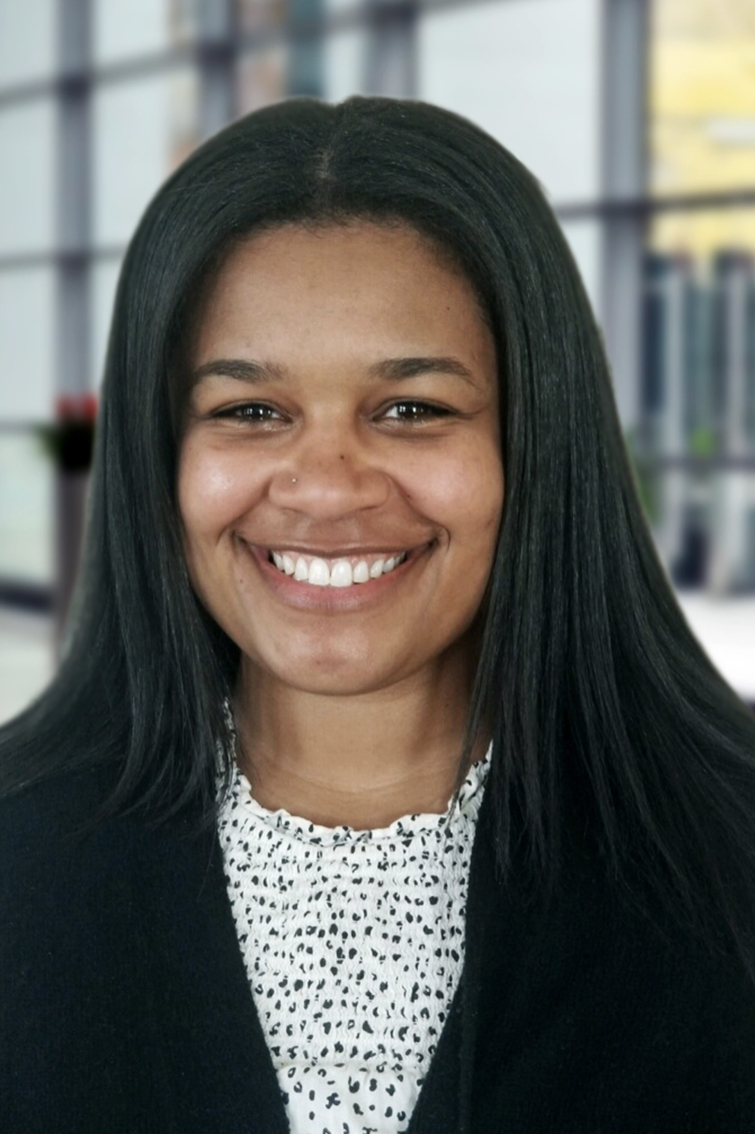 Alyssa Watson
A Junior IP Paralegal at McBee, Moore & Vanik IP, LLC., Alyssa graduated from Hood College with a bachelor's degree in History and a concentration in African American History. She served as Secretary of the Black Student Union and a member of Phi Alpha Theta, the Honor Society within the discipline of history. Alyssa currently volunteers with the Catoctin Furnace Historical Society and was a volunteer with AARCH Society before joining the board in 2022.
Theresa R. Williams-Harrison
As Founder and President of GEORGE STREET Services, Inc., Theresa has more the twenty-five years of experience as a successful entrepreneur. She has a long history of building effective coalitions within program teams, technology, management, and the community. Teresa has a Master's degree in Technical Communications and a Bachelor's degree in Business Administration from Frostburg State University. She is the Founder of Just A Kind Note, Intl; member of Hood College Board of Trustees; Trust Bank, Advisory Board; Woman to Woman Mentoring, Board - Member and Mentor; and Frederick County Alumnae Chapter, Delta Sigma Theta Sorority, Inc. Theresa is the author of Business Success Secrets: Entrepreneurial Thinking That Works; Yes, You ARE Able!; and I Am Able Workbook. She joined AARCH Society board in 2022

Honorary Board Member
Mary Harris
A founding member of AARCH Society, Mary is a graduate of Bowie State University and a retired teacher for the Maryland School for the Deaf. She has a passion for researching, displaying, and presenting the African American history of Frederick County, including her family's six-generation history of agriculture in the Adamstown area of Frederick County. She also co-authored a book detailing the African American history of educating the deaf community in Maryland. Unable to continue as an active board member, Mary was appointed an honorary board member in 2022 to recognize and honor her decades-long commitment to the Society.