We are excited to share the addition of two new members to the AARCH Society Board of Directors.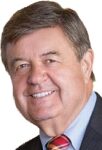 Former State Senator Ronald Young, Jr., began his career as a social studies teacher in Frederick County, and in 1969 was elected to the Frederick City Board of Alderman. In 1973, he was elected Mayor of Frederick, and won three consecutive re-elections in 1977, 1981 and 1985. In 2010, Young was elected to the Maryland State Senate, and served in that role for 12 years before retiring in 2022. He is an avid historian and Frederick County advocate, serving as a positive force in Frederick's economic and cultural growth for decades. In Frederick City, he spearheaded the revitalization of Frederick's historic downtown and the development of the Carroll Creek Linear Park and flood management system.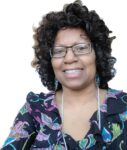 Sharon Isaacs is a retired federal employee who served as a Senior Administrative Officer and Deputy Director with agencies that include the Department of Commerce and the National Oceanic & Atmospheric Agency (NOAA). Her volunteer work over several years has included volunteering as an adult chaperone for the First Missionary Baptist Church Summer Youth Camp, and an IRS-certified volunteer income tax preparer for the AARP & Frederick County United Way Volunteer Income Tax Assistance programs. She recalls her father actively participating in sit-ins to integrate former Frederick businesses such as the Tivoli Theater (now Weinberg Center) and Snow White Grill.